Your vote counts at Grasdorf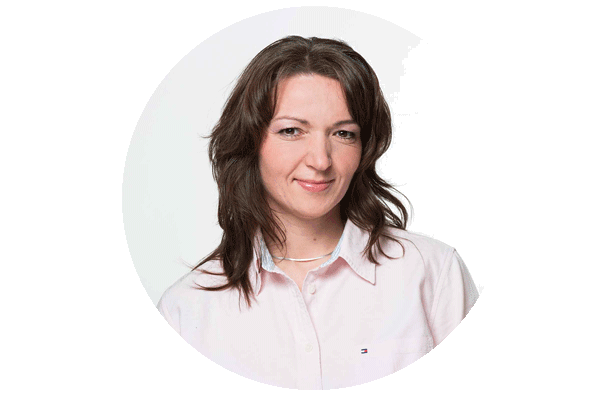 Silvia Brunke, Original Equipment
"Grasdorf offers me a varied, interesting working environment with new challenges every day. In Original Equipment, I look after customers and suppliers from all over the world. It is just as important to bring performance to the point as the coordination with my other team members. At Grasdorf, I feel that my work makes the difference."
Daniel Sydow, Sale
"Right after my training at Grasdorf, I was able to take off in sales. The daily customer contact always ensures versatility and new situations. When success is achieved, it is once again a motivation and confirmation."
Torsten Anders, Gebietsverkaufsleiter
"At Grasdorf it goes without saying that we act independently and proactively. Developing new market potential and making sales channels usable are part of my daily work. The successes associated with the challenges are evident immediately and every day".
Mitarbeiter Verkauf Innendienst
(m/w/d)

Als führender Reifengroßhändler für Landwirtschaft und Spezialfahrzeuge sind wir seit fast 40 Jahren der
Ansprechpartner, wenn es darum geht, die optimale Lösung für moderne High Tech Maschinen zu finden
Unterstützt durch unsere in house Räderproduktion mit eigener Entwicklungsabteilung bieten wir neben einem
umfangreichen Vollsortiment im Reifenbereich auch komplexe technische Problemlösungen rund ums Thema
Rad Zum Ausbau unsers Teams am Hauptstandort in Holle/Sottrum suchen wir zum nächstmöglichen Zeitpunkt
Verstärkung durch jemanden wie Dich!

Wir bieten:
Einen modernen Arbeitsplatz in ländlicher und familiärer Umgebung
Ein dynamisches Team und die besten Kollegen, die du dir vorstellen kannst
Kurze Entscheidungswege und flache Hierarchien
Raum zur persönlichen Entwicklung und Umsetzung eigener Ideen
Interessante Perspektiven zur beruflichen Entwicklung
Das solltest du mitbringen:
Interesse an technischen Themen und Spaß an der Arbeit im direkten Kundenkontakt
Hands on Mentalität und Bereitschaft zur Einarbeitung in neue Themenbereiche
Idealerweise erste Erfahrungen mit MS Dynamics, SAP oder vergleichbaren Programmen
Bereit? Dann bewirb DICH jetzt!
Bist
DU bereit für was Neues?

Kontakt:
Grasdorf GmbH
Frau Barbara Nawrath
Ziegeleistr. 29
31188 Holle

Tel.: 05062/902-2115
karriere@grasdorf-rad.eu